Do you know how much money web browsing is costing your business?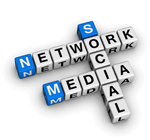 Internet browsing costs companies far more than the obvious costs of providing connectivity. A recent survey indicated many staff spend more time on social networking sites while at work than they do in their free time. Add lost revenue and productivity caused by malware downloaded accidentally from the internet, the impact on company bandwidth and potential for data leakage and the internet could be costing your business thousands of pounds each year!
As an employer you also have a duty of care to ensure that your employees are not subjected to offensive or illegal material found on the internet. Remember – an employee who takes offence at something they are exposed to on their own or a colleague's machine will have a grievance with their employer, not the individual responsible for the original misuse of the internet!