Your data is your most valuable asset, but for most companies it's also the most undervalued. An average single data loss is estimated to cost a company £2000. Don't wait until it's too late to secure your data!
Secure, offsite data backups and a tested Disaster Recovery plan are not a luxury, they are a MUST HAVE for every business large or small.
Over 90% of companies that suffer major data loss close within 5 years
(Source DTI)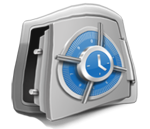 There are many causes of data loss, but the only sure way to safeguard against all of them is to have an offsite backup. eSafe Managed Cloud Backup provides a simple, secure and affordable way to backup your data. Not only is your backup kept offsite, it is replicated daily to 2 other servers spread across 2 continents, providing maximum protection against all types of data loss.
Having a primary backup of your data to a local storage device, such as a USB hard drive or a tape drive, is great; but if you think about the disasters that can happen at your office, such as fires, floods, theft or hardware failure, it becomes apparent that you cannot rely on just one technology for the protection of your data.
Removable storage can be taken offsite, but you're completely reliant on someone remembering to take them home and bring them back. You also need to consider how quickly can those offsite backups by retrieved if you need to restore a file quickly?